HOME – BIKE WEEK CAMPING – AREA TRAILS – VENDORS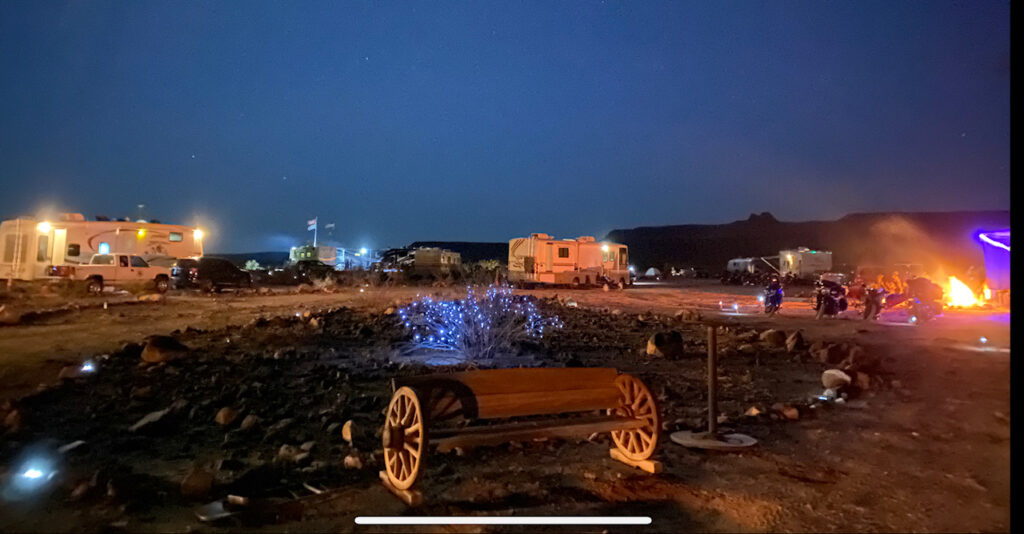 Whether you are coming for one of our area's motorcycle events, or just to get in some amazing riding along Historic Route 66 and other areas of interest close by, the Saddle Sore ranch welcomes you April 26 thru 30, 2023. We are located just over the hill from Laughlin and Oatman, on Historic Route 66, at milepost 36.5
Voted "Best Old School Biker Camping", and seen in Easyriders magazine, The Horse – Backstreet Choppers magazine, Cycle Source magazine, Outlaw Biker magazine and many more media outlets.
Enjoy an incredible view of the night's sky, without light pollution, city noise or other annoyances. Park your bike right beside your tent. Group sites and RV spots also available, however, our only hook ups are between consenting adults. Dry, primitive camping only.
Over the course of your stay, we will have biker games, beer garden, vendors, contests, live entertainment, a Route 66 scavenger hunt, and as always, our infamous "SSR After Dark" nightly campfire parties. All included with your camping pass.
Scroll down, and click "Register" to reserve your camping pass now.