HOME – CAMPING – AREA TRAILS – VENDORS – VIP – WHAT TO BRING
We have come so far in the past year, and want to keep that momentum going. We have built a new driveway, expanded the RV section, expanded our "backyard" (behind the bar), installed outdoor showers, opened our indoor "lounge & poker room" and more… We have some more HUGE upcoming plans in the works, but we need to raise some money.
Here's your chance to get a smokin' deal from the Saddle Sore Ranch, and help us grow in the process. We are offering a LIMITED NUMBER of our all new VIP cards. For a small $100 donation that goes towards more improvements at the ranch, you will get a VIP card which gets you FOUR FREE INDIVIDUAL ADMISSIONS (including optional onsite tent camping) and a $25 tab good at any of our SSR food or drink booths. That is over a $200 value. The best part about the new VIP pass is that it NEVER EXPIRES. It's good until you have used it all up. WHAT'S EVEN BETTER? Buy two or more of them NOW, and get a kool $25 discount on each additional card. So you can get TWO of the all new VIP cards for just a $175 donation, or three for just $250, etc.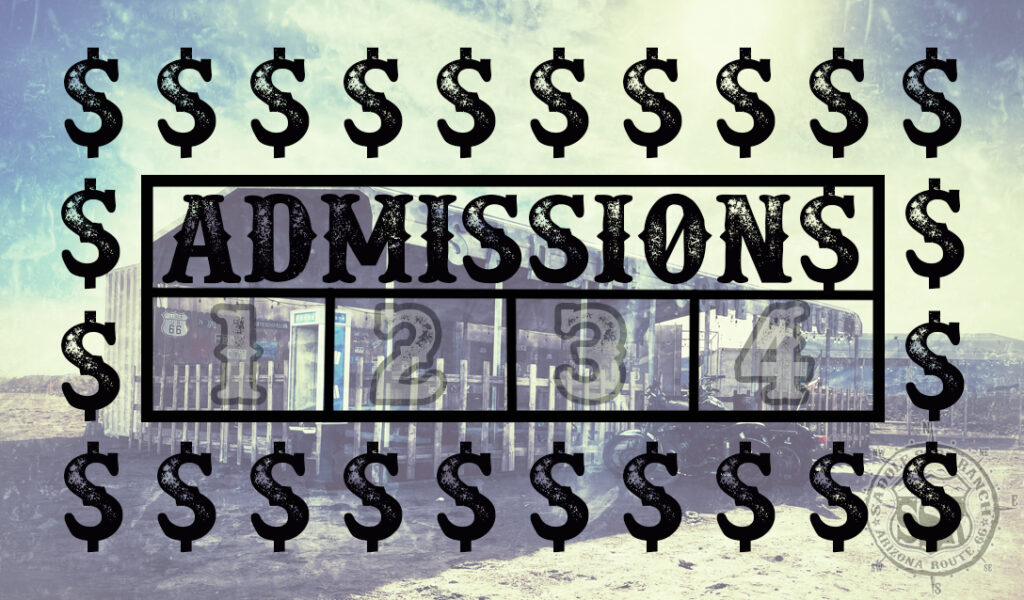 Buy one for yourself, one for your spouse, one for a friend…. Buy them for raffle prizes, for your club, or as a gift. All donations will be put into further improvements at the ranch, as always, for everyone's enhanced SSR experience. You won't believe what we have coming. How soon we can do it all depends on how quickly we can raise some funds.
Click below to purchase yours NOW. Your name will be added to our list, and your card will be available for pickup at the ranch, at our next event. Alternatively, we can mail you your card upon request.
***Payments are processed thru PayPal. No paypal account is needed for checkout. Simply select the "Continue as a guest" option at check out if you do not have a PayPal account.***